What's an award show without some roses? 🙂
Thank you! Thank you!
Vancouver wedding photographer Alexandra Hunt has won the 2012 Editor's Choice Award!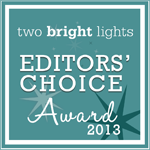 As you may have noticed, I have been blessed in that my work has been published across North America and Western Europe. 
This morning I received an email telling me that I had won the 2012 Editor's Choice Award for placing in the "top 5% of photographers," in terms of being published the most frequently in "the most respected lifestyle, wedding and other print and digital publications in the United States and worldwide."
The award honors those that "have demonstrated a superior quality of work for their customers," and have demonstrated their creation of "authentic, stunning imagery."
"Among thousands of photographers and vendors competing for publication, the Editors' Choice winners represent the best-of-the-best. "
Well.
That was a nice way to start March. 😉